Training
We offer Macintosh, iPad, and iPhone training for corporate business, small to large groups as well as individual training sessions. From one-day training seminars to multiple-day training sessions. We also do training for educational institutions' faculty and staff.
We offer training on macOS, iOS, and iPadOS. From beginner, moderate and advanced.
Each training session is customized for you and or your group's specific needs. And then we come to you at your business office, educational center, or home for the session. A big thing is we make the training sessions fun for everyone. We learned that people learn easier when it's entertaining. During the training session, we take our time to make sure everyone understands. And then we have an open forum and Q&A to answer the participants' questions.
Our training sessions also include an interactive video presentation and printed hands-outs or online notes for everyone attending the training session.
To learn more about training, contact us: 818-252-9165.
Recently we did multiple training seminars for LacersWell (Los Angeles City Employee Retirement System). The first seminar was to train over 130 of their members on the iPhone. From iPhone basics, apps, and more. It was an amazing success for everyone. And we were voted the best training session that day at LacersWell Tech Seminar. We were then invited back again to train a smaller group of more than 50 people. Which included iPhone and iPad 101 basics. Including life-saving features like Apple Find Friends, Emergency SOS and Health App, and Medical ID. The gratitude we received was amazing, as we were grateful to help out.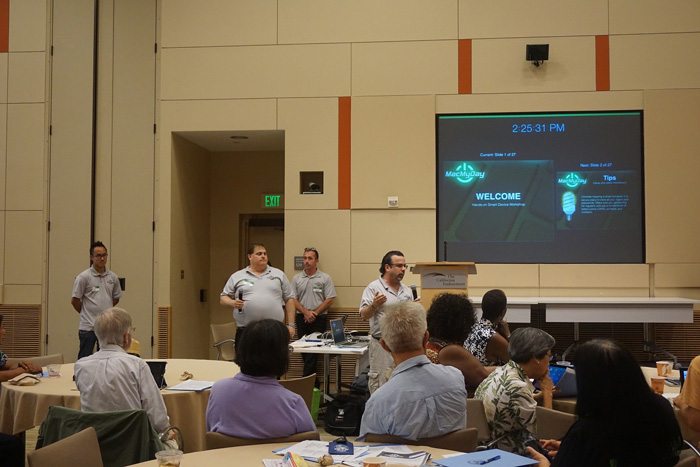 ---