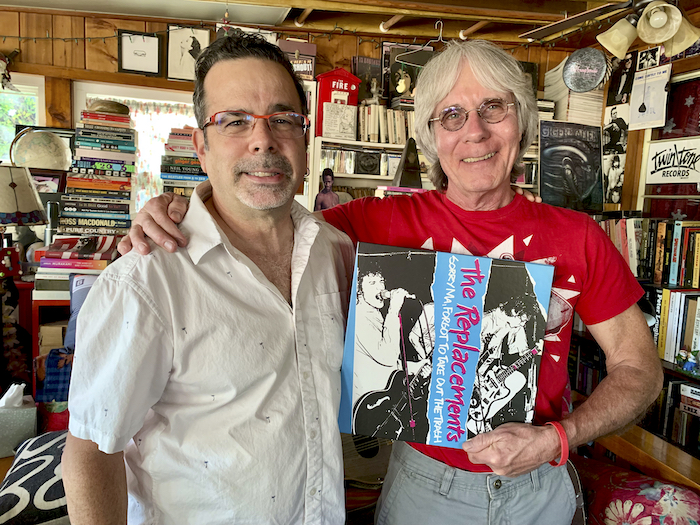 Pictured with my long-time client Peter Jesperson, and like me… another music fanatic. Peter has been in the music biz since 1972. Peter co-founded Twin/Tone Records in 1977 and he was VP A&R/Production/Catalog for New West Records 1999-2016. Peter currently freelances in music consulting, production, and writing.
Back in 1980 Peter discovered and signed the rock group The Replacements. He also managed and co-produced the band.
Just completed and released is The Replacements box set "Sorry, Ma Forgot to Take Out The Trash". Celebrating their 40th anniversary of "Sorry Ma…" This box set was produced by Peter Jesperson, and Jason Jones from Rhino Records, and Replacements' biographer Bob Mehr, who penned the liner notes along with Peter who provided memories with the band. The box set also features new interviews with The Replacements.
The box set (Deluxe Edition) + 7" bundle comes with a 4Cd/LP box set, a 7" reissue of their first single "I'm In Trouble" b/w "If Only You Were Lonely," bumper sticker, and a pin pack. And a 12 x 12 hardcover book with dozens of rarely seen photos
Formats are MP3, Audio CD, and Vinyl and can be purchased at Amazon.com, Rhino.com, amoeba.com and records stores.