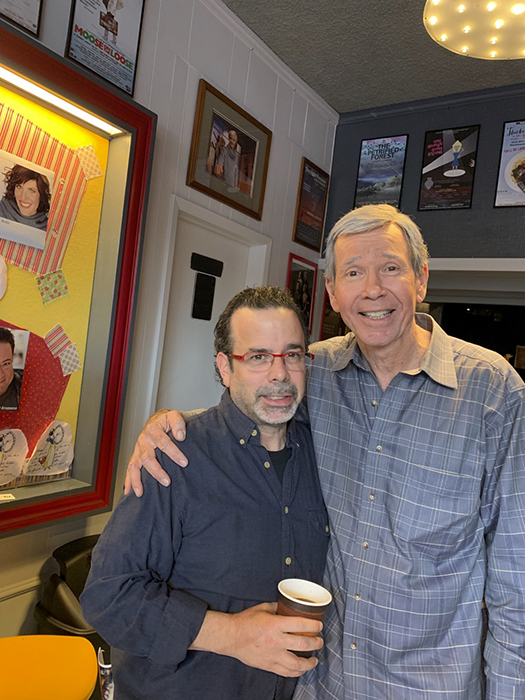 On December 16th, MacMyDay's own Tommy Grafman was at the one-man play "As Always, Jimmy Stewart" at the Theatre West in Los Angeles. The play was co-written and performed by MacMyDay client Steve Nevil.
The play takes place in Mr. Stewart's home. When Mr. Nevil enters as an older version of Mr. Stewart, he starts to reminisce about his past as a young man from Indiana and to his current life.
The play was in celebration of Jimmy Stewart's 100th birthday.
The play was light-hearted and engaging as Steve (as Jimmy) discusses his life, including stories about him piloting during WWII, starting in the movie industry, and who was a roommate with his best friend Henry Fonda.
If Mr. Nevil decides to add more performances of this amazing play, I highly recommend that you take the time to see it.
Jimmy Stewart truly had a Wonderful Life and we could use more people like him today.