A Viking experience in Vegas
Over the weekend, I journeyed to Las Vegas, not only to visit my son who lives up there but to go to the NAB (National Association of Broadcasters) Convention. I was invited to the NAB by my old work associate and friend Larry Turzynski who works for Viking Enterprise Solutions as their Sr. Business Development Manager, Channel Sales. It was an offer I couldn't refuse. I wanted to see their lineup of secure, scalable enterprise storage solutions, and I wasn't disappointed. Their storage servers are built for enterprise-level companies and as well streaming video services (Viking Enterprise Solutions servers are used by Netflix). Their storage solutions can handle some serious data… multi Petaflops (that's 1000 teraFlops kids) of scaling. I did get a personal demo of their system from Harry Quoc Hoang (Sr. Channel Solutions Architect). The custom software interface was easy to use and navigate. I also had the pleasure of meeting Viking's Sr. Director Channel Business Development Behrouz Zali.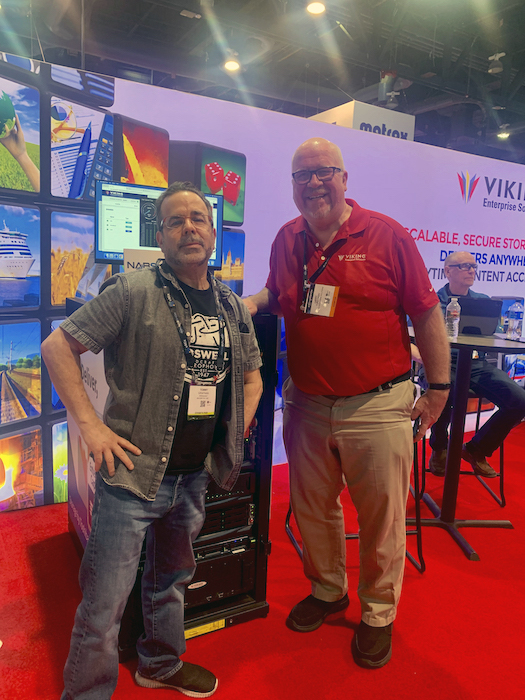 The whole Viking team was great and have an amazing product line-up (Which received a nominee for NAB Show 2023 Product of the Year). Viking Enterprise Solutions
I always enjoy finding new solutions for our clients, and this is one of them.