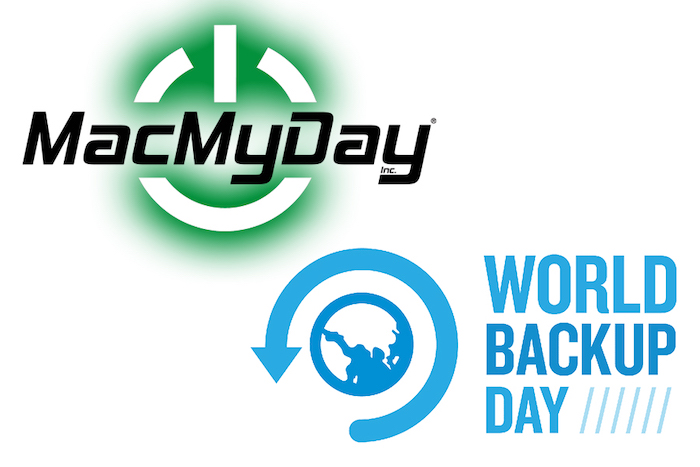 World Backup Day (it's a thing, look it up), is a great reason to remind all of you again of the importance of backing up all your Computers, iPhones, and iPads.
Backups are so important so you don't lose EVERYTHING! We are huge proponents of not only having a local Time Machine backup for your Macs but a redundant Cloud backup solution. To make sure you have a copy (backup) of all your important files: Family Photos, Home Videos, Documents, and Emails. 
As we have found out working with a lot of you, some have never backed up or it's been too long between backups. 
Make sure your backups are running and up to date. On a Mac running Time Machine, this is easy. Make sure an external hard drive is connected to your computer. Click on the Time Machine icon at the top right of your Mac menu bar. (see images). Once clicked on the pull-down in light gray it will tell you the last time it backed up. If you don't see a recent backup or any backup, please contact us immediately to help you get a proper Time Machine in place.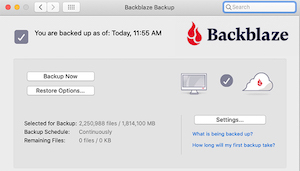 Cloud Backups.
Over the past few years, we have been promoting redundant backup solutions. This would be your local Time Machine backup along with a Cloud backup. This would help in case of fire catastrophes (that we have all seen and lived thru) and with fire season upon us, now is the time to make sure you have a cloud backup in place. Cloud backups are very important for people with laptops, who don't regularly (or don't) backup their computers. Think of cloud backups like auto insurance. No one likes paying for it but are grateful for it in case of an emergency 
MacMyDay not only promotes and uses BackBlaze, for our cloud backups, but also for our client's cloud backups as well. We like Backblaze because they will back up your computer and all connected hard drives (except Time Machine drives) regardless of the total storage amount, all for a small yearly fee. Click the link to learn about BackBlaze  http://www.backblaze.com/partner/af9050 Contact us if you need help setting up Backblaze.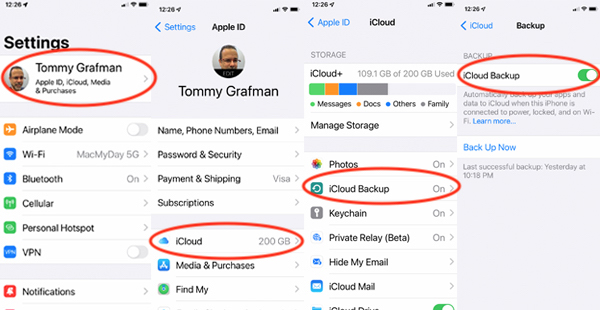 iPhones, iPads, and iCloud backups
Your iPhones and iPads can lose data, from the device getting damaged, destroyed, or lost. The best way to back up these devices is to make sure they are being backed up with iCloud Backup (this is available on every iPhone and iPad). This will help ensure your photos and data are backed up. And if you get a new iPhone or iPad you can set it up and restore from all your iCloud backups. 
To make sure your iCloud Backup is on, go on your portable device and select Settings. Once in Settings click on your name at the top (it will say Apple ID, iCloud, Media & Purchases). After you click on that, click on iCloud. On that page, you will see iCloud Backup and to the right of that, it will tell you if it's on or off. Click on iCloud Backup and it if is not turned on, click it on. This page will also tell you the last time it was successfully back up.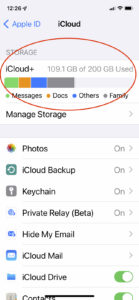 iCloud Storage
Apple gives users 5GB of free iCloud Storage. Which really isn't enough to backup a single device let alone multiple devices on the same iCloud account. To make sure you have enough iCloud storage, on your iPhone and iPad select Settings, and once again at the top Click on your name. At the top of that page, it will tell you how much iCloud storage you have and how much is available (for all your connected devices). If you don't have enough iCloud Storage, you will have to increase it by clicking on Manage Storage).  If you need help with this, contact us.
All these precautions are to help protect you and your data. Without these in place, you could lose everything. The expense of data recovery is pricy, and not 100% guaranteed. If you have any questions or need help to make sure your devices are being backed up, please contact us.
For more on World Backup Day, please check out Worldbackupday.com
We are very excited during these times… as the city opens up more, we are still here to help support you and or your company to get back into the groove.
We are here to help out with your current office space or new office spaces, with networking, server, and any Mac support. We are grateful for all of you and your support. Be good humans. 🤟🏼