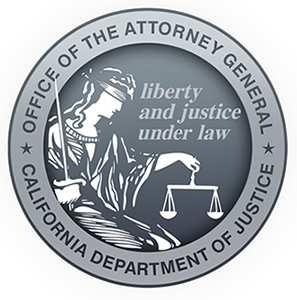 Our commitment to your privacy and The California Consumer Privacy Act (CCPA)
The CCPA grants new rights to California consumers
The right to know what personal information is collected, used, shared or sold, both as to the categories and specific pieces of personal information;
The right to delete personal information held by businesses and by extension, a business's service provider;
The right to opt-out of sale of personal information. Consumers are able to direct a business that sells personal information to stop selling that information. Children under the age of 16 must provide opt in consent, with a parent or guardian consenting for children under 13.
The right to non-discrimination in terms of price or service when a consumer exercises a privacy right under CCPA.
The CCPA applies to certain businesses:
Businesses are subject to the CCPA if one or more of the following are true:
o Has gross annual revenues in excess of $25 million;
o Buys, receives, or sells the personal information of 50,000 or more consumers, households, or
devices;
o Derives 50 percent or more of annual revenues from selling consumers' personal information.
• As proposed by the draft regulations, businesses that handle the personal information of more than 4 million consumers will have additional obligations.
---
We are committed to protecting your privacy in all aspects of our business. This privacy policy explains what information we collect from you, how we use that information, and some rights you have with respect to the information we collect. By using any of the MacMyDay websites, services, applications, or products (collectively, our "Services"), you agree to be bound by this policy. If you do not wish to be bound by this policy, please do not use our Services.
What information we might collect and how we might use it:

When you visit our website, MacMyDay might collect your IP address, internet service provider description, information about the type of device use you to access our websites, and browser information. We also deposit and collect information from Cookies, as described in more detail in section 10 of this policy. We use this information to help diagnose problems with and secure our servers, to administer the proper functioning and legitimate use of our website, and to improve the nature and marketing of the Services. Your IP address is also used to gather broad demographic information that does not personally identify you.
When you submit more your personal information on our Contact Us page, MacMyDay collects your email address, phone number and or another other information you submit to us, so that we can respond to your request.
When you order service or hardware from us, we collect your name, address, telephone number, email address, and maybe credit card number, credit card billing address, credit card expiration date, and credit card verification value (cvv) code (your "Order Information"). This Order Information is necessary for us to use to process your order, to notify you of your order status, and to fulfill your orders. 
When you order from any third party vendor of which we are affiliated with via MacMyDay.com e.g. (Apple, BackBlaze, MacOfAllTrades), the third party vendor will provide to us certain information, including Order Information, that we will use to process your order, to notify you of your order status. We are not responsible for the terms of the breach of any agreement between you and any third party vendor, and your personal information is subject to their policies and ours.
Email messages from MacMyDay If you create a client of MacMyDay we may use your Account Information to send to you email or other communications containing information regarding MacMyDay, Apple or other important information that might important to you. At any time you may op-pit of our mass email communications, athlete bottom of the email, clicking on the unsubscribe link.
How we protect your information In all of our Services, we have security measures in place to protect the loss, misuse, and alteration of the information under our control. When you submit information, we use a secure server. The secure server layer (SSL) encrypts all information you input before it is sent to us. All of the customer data we collect is similarly protected against unauthorized access. That being said, no measures are guaranteed to be 100% secure.
Disclosures for analytics and personal information MacMyDay.com uses various apps to collect customer web experience analytics. This services helps us analyze how visitors use our Website. We do not collect any personal identifiable information through any of these apps or transfer personal identifiable information. These services are on anonymous basis, information such as mouse clicks, as well as non-Personally Identifiable Information text you type in this website.

Law enforcement and legal disclosure MacMyDay may disclose your personal information to a government institution that has asserted its lawful authority to obtain the information. MacMyDay may also disclose your personal information if MacMyDay has reasonable grounds to believe the information could be useful in the investigation of unlawful activity. MacMyDay may also disclose your personal information to comply with a subpoena or warrant or an order made by a court, person, or body with jurisdiction to compel the production of information, or to comply with court rules regarding the production of records and information. MacMyDay has no control over, or liability for, those persons' use and disclosure of your personal information, and that use and disclosure is not subject to this Policy.

Processing grounds We will only use your personal information if we have a lawful basis for doing so. Lawful bases for processing include consent, contractual necessity, and our "legitimate interests" or the legitimate interest of others, as further described below. 

Contractual necessity We process some personal information because we need to process the data to perform under our Terms of Use with you, which enables us to provide you with the MacMyDay Services (as defined in the Conditions of Use). When we process data due to contractual necessity, failure to provide such personal information will result in your inability to use some or all portions of the Services that require such data. 
Legitimate interest We may process personal information when we believe doing so furthers our legitimate interest. Our legitimate interests may include operation and improvement of the Services; marketing the Services; provision of customer support; protection from fraud or security threats; completion of corporate transactions; and compliance with legal obligations. 
Consent In some cases, we process personal information based on the consent you expressly grant to us at the time we collect such data. When we process personal information based on your consent, it will be expressly indicated to you at the point and time of collection. To withdraw your consent, please email us at tommy@macmyday.com
Other processing grounds From time to time we may also need to process personal information to comply with a legal obligation, if it is necessary to protect the vital interests of you or other data subjects, or if it is necessary for a task carried out in the public interest. 

Data retention We keep the data we collect for so long as reasonably necessary to fulfill the purposes for which the data was collected, to perform our contractual and legal obligations, and for any applicable statute of limitations periods for the purposes of bringing and defending claims. 
Rights you have with regard to your data You have certain rights with respect to your personal information, and we want to help you review and update your information to ensure it is accurate and up-to-date. We may limit or reject your request in certain cases, such as if it is frivolous or extremely impractical, if it jeopardizes the rights of others, if it is not required by law, or if the burden or expense of providing access would be disproportionate to the risks to your privacy in the case in question. In some cases, we may also need you to provide us with additional information, which may include personal information, to verify your identity and the nature of your request. We will take reasonable steps to respond to all requests within 30 days.
If you wish to exercise any of the following rights, you may do so by contacting us at tommy@macmyday.com

Access You can request more information about the personal information we hold about you and request a copy of such personal information. 
Rectification If you believe that any personal information we are holding about you is incorrect or incomplete, you can request that we correct or supplement such data. 
Erasure You can request that we erase some or all of your personal information from our systems.
Portability You can ask for a copy of your personal information in a password secured PDF format.  
Withdrawal of Consent If we are processing your personal information based on your consent (as indicated at the time of collection of such data), you have the right to withdraw your consent at any time
Objection You can contact us to let us know that you object to the further use or disclosure of your personal information for certain purposes, such as for marketing purposes. 

Links to other websites The MacMyDay website contain links to other sites, operated by third parties, that we think may be of interest to you. MacMyDay is not responsible for the actions of those parties, the content of their websites, or any products or services they may offer. And MacMyDay makes no representations regarding the privacy practices of any third party website you may access by URL contained on MacMyDay website, applications, or communications. 
Cookies The MacMyDay website uses "cookies" and similar technology to collect and store information via your browser and on your computer's hard drive. The information we receive via cookies and similar technology do not contain any personally identifying information. If you've set your browser to reject cookies, you can still use our site. Cookies and similar technologies may also be used by our affiliates and advertisers. MacMyDay encourages anyone who uses cookies to follow appropriate privacy standards and policies, but is not responsible for cookies placed by third parties. 
California disclosures If you are a California resident, you have certain additional rights with regard to your data under the California Consumer Privacy Act of 2018 ("CCPA") and other state laws, as further described below.

Personal information collected We collect information that identifies, relates to, describes, references, is capable of being associated with, or could reasonably be linked, directly or indirectly, with a particular consumer or device ("personal information"). In particular, we have collected the following categories of personal information from our customers within the last twelve months, for the purposes described in section 1 above: 

Identifiers, including your name, address, IP address, and email address;
Personal information from categories listed in the California Customer Records statute (Cal. Civ. Code § 1798.80(e)), including your name, address, telephone number, and credit card information;
Commercial information, including records of the products you purchased and your purchasing history or tendencies; and
Internet activity, including your browsing history, search history, and information on your interaction with our website and application.

Personal information does not include publicly available information from government records, de-identified or aggregated consumer information, or other information excluded from the CCPA's scope. We will not collect additional categories of personal information or use the personal information we collected for materially different, unrelated, or incompatible purposes without providing you notice.
Disclosing personal information In the preceding twelve months, we have disclosed the following categories of customers' personal information (as defined above) for the purposes described in section 4: 

identifiers; and
California Customer Records personal information categories.

Sale of personal information In the preceding twelve months, we have not sold any of our customers' personal information.
Your rights and choices

Access to specific information and data portability rights You have the right to request that we disclose certain information to you about our collection and use of your personal information over the past twelve months. Once we receive and confirm your verifiable consumer request, we will disclose to you: 

The categories of personal information we collected about you.
The categories of sources for the personal information we collected about you.
Our business or commercial purpose for collecting or selling that personal information.
The categories of third parties with whom we share that personal information.
The specific pieces of personal information we collected about you (also called a data portability request).
If we disclosed your personal information for a business purpose, the personal information categories that each category of recipient obtained.

Deletion request rights You have the right to request that we delete any of your personal information that we collected from you and retained, subject to certain exceptions. Once we receive and confirm your verifiable consumer request, in compliance with the terms of section 12.4.3 below, we will delete (and direct our service providers to delete) your personal information from our records, unless an exception applies.
We may deny your deletion request if retaining the information is necessary for us or our service providers to: 

Complete the transaction for which we collected the personal information, provide a good or service that you requested, take actions reasonably anticipated within the context of our ongoing business relationship with you, or otherwise perform our contract with you;
Detect security incidents, protect against malicious, deceptive, fraudulent, or illegal activity, or prosecute those responsible for such activities;
Debug to identify and repair errors that impair existing intended functionality;
Exercise free speech, ensure the right of another consumer to exercise their free speech rights, or exercise another right provided for by law;
Comply with the California Electronic Communications Privacy Act (Cal. Penal Code § 1546 seq.);
Engage in public or peer-reviewed scientific, historical, or statistical research in the public interest that adheres to all other applicable ethics and privacy laws, when the information's deletion may likely render impossible or seriously impair the research's achievement, if you previously provided informed consent;
Enable solely internal uses that are reasonably aligned with consumer expectations based on your relationship with us; or
Comply with a legal obligation.

How to exercise your rights To exercise the access, data portability, and deletion rights described above, please submit a verifiable consumer request to us by either: 
Only you or a person registered with the California Secretary of State that you authorize to act on your behalf, may make a verifiable consumer request related to your personal information. You may also make a verifiable consumer request on behalf of your minor child.
You may only make a verifiable consumer request for access or data portability twice within a 12-month period. The verifiable consumer request must (i) provide sufficient information that allows us to reasonably verify you are the person about whom we collected personal information or an authorized representative, and (ii) describe your request with sufficient detail that allows us to properly understand, evaluate, and respond to it.
We will not be able respond to your request or provide you with personal information if we cannot verify your identity or authority to make the request and confirm the personal information relates to you. Making a verifiable consumer request does not require you to create an account with us. We will only use personal information provided in a verifiable consumer request to verify the requestor's identity or authority to make the request. 
Response timing and format We endeavor to respond to a verifiable consumer request within 45 days of its receipt. If we require more time (up to 90 days total), we will inform you of the reason and extension period in writing. If you have an account with us, we will deliver our written response to that account. If you do not have an account with us, we will deliver our written response by email electronically, at your option. Any disclosures we provide will only cover the 12-month period preceding the verifiable consumer request's receipt. The response we provide will also explain the reasons we cannot comply with a request, if applicable. For data portability requests, we will select a format to provide your personal information that is readily useable and should allow you to transmit the information from one entity to another entity without hindrance.
We do not charge a fee to process or respond to your verifiable consumer request unless it is excessive, repetitive, or manifestly unfounded. If we determine that the request warrants a fee, we will tell you why we made that decision and provide you with a cost estimate before completing your request. 

Non-Discrimination We will not discriminate against you for exercising any of your CCPA rights. Unless permitted by the CCPA, we will not (i) deny you goods or services; (ii) charge you different prices or rates for goods or services, including through granting discounts or other benefits, or imposing penalties; (iii) provide you a different level or quality of goods or services; or (iv) suggest that you may receive a different price or rate for goods or services or a different level or quality of goods or services. 
Do Not Track Signals We do not currently recognize or respond to browser-initiated Do Not Track signals as there is no consistent industry standard for compliance. 

Changes to the Policy We may modify this Policy at any time. Any changes to the Policy will be effective from the time we publish the updated Policy on our websites. By using the Services after the changes have been implemented, you accept the new privacy Policy. If you do not consent to the terms of the updated Policy, you must stop using the Services. 

Contact Us MacMyDay welcomes your questions and comments about privacy. You may contact us at any time at tommy@macmyday.com or at MacMyDay, Inc. 1812 W. Burbank Blvd. Suite 570, Burbank Ca 91506