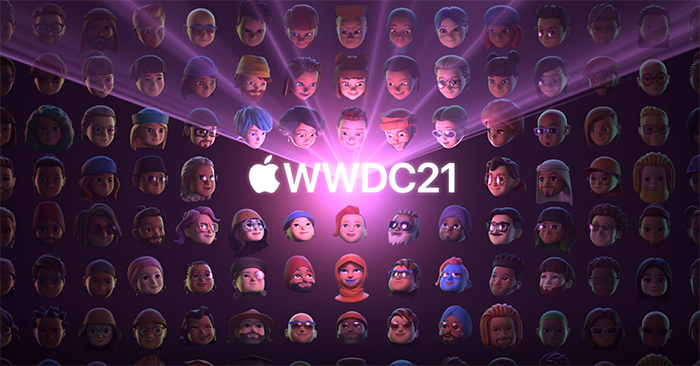 Apple kicked off their WWDC (World Wide Developers Conference). The Keynote previewed the new iOS 15 for the iPhone and new iPadOS 15 for the iPad. Apple also preview the new watchOS 8 for the Apple Watch. And the new and exciting macOS named Montery. Apple also showed off its advances in Personal Health and its Privacy Leadership. But, besides what the rumor mill was churning…  no new hardware at this event was announced.  
Here is a quick overview of what Apple did preview. 
iOS 15
Apple today announced iOS 15, a major update with powerful features that enhance the iPhone experience. iOS 15 makes FaceTime calls more natural, introduces SharePlay for shared experiences.  Apple Maps unveils beautiful new ways to explore the world, Weather is redesigned with full-screen maps and more graphical displays of data, Wallet adds support for home keys and ID cards, and browsing the internet with Safari is even simpler. iOS 15 also includes new privacy controls across the system to further protect user information. Click here to learn about iOS 15
iPadOS 15
 iPadOS 15 introduces a multitasking experience that is even more intuitive, making features like Split View and Slide Over easier to discover, easier to use, and more powerful. Notes goes systemwide with Quick Note. New widget layouts for the Home Screen and App Library offer simple ways to personalize the iPad experience and organize apps. Translate delivers new features for translating text and conversations. iPadOS 15 also includes new privacy controls. Click here to learn about iPad 15
macOS Montery
macOS Monterey comes with new ways for users to connect, get more done, and work more fluidly across their Apple devices. SharePlay, a new feature in FaceTime, lets users share experiences together, and Shared with You makes it easy to discover and enjoy content shared through Messages right in Photos, Safari, Apple Podcasts, Apple News, and the Apple TV app. A major update to Safari features a gorgeous streamlined tab bar.  Shortcuts comes to the Mac to automate everyday tasks. Additionally, Universal Control and AirPlay to Mac are new Continuity features that offer more ways to work effortlessly across Apple devices. Click here to learn about macOS Montery
WatchOS 8
Apple also previewed watchOS 8, which brings updates to the Wallet and Home apps extend Apple Watch as an increasingly useful tool for convenient access across the car and places users live, work, and visit. A reimagined Breathe app and new Tai Chi and Pilates workout types help users lead a fit and healthy life and support mental well-being, while a new Portraits watch face and enhancements to Messages and the Photos app make staying connected to loved ones even easier. Click here to learn about WatchOS 8.
Apple advances personal Health
Shown today was also advanced consumer health and wellness insights for users, as well as new tools for supporting loved ones. Building on the current innovative health features of iPhone and Apple Watch, iOS 15 gives users the ability to securely share their data with important people in their life, like a family member or physician, and receive insights into the health trends of their loved ones. Additionally, new tools in iOS 15 can be used to identify, measure, and understand changes in a person's health data. Click here to learn more.
Apple advances privacy leadership
Powerful new privacy protections in iOS 15, iPadOS 15, macOS Monterey, and watchOS 8, which help users better control and manage access to their data were shown today. These features represent the latest innovations in Apple's legacy of privacy leadership, as the company has continually expanded its commitment to privacy and encouraged change across the industry with features like App Tracking Transparency and Privacy Nutrition Labels on the App Store. Click here to learn more.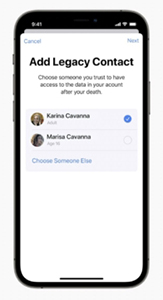 Legacy Contact
This one is sensitive and important… another new development Apple announced today is "Legacy Contact" in iCloud. This will give whomever you would like and trust access to all your contents and data in your account after your death (no easy way to phrase it). But this is very important incase if something happens to us, that anyone you have deemed has access to important data that might be needed.
All of these updates are going into Beta mode right now… and soon the full versions will be ready for us to install and update. 
Stay tuned…