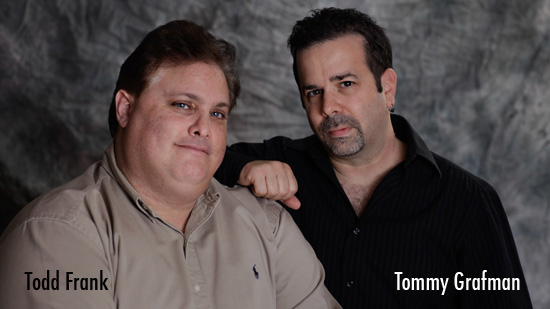 MacMyDay, founded in 2004 by Todd Frank and Tommy Grafman, an Apple Mac service, sales, consulting and training company. A provider of Apple Macintosh® computers, iPhones and iPads. In 2015 MacMyDay, Inc. was formed. · We offer Apple Mac computer service diagnostics and repair, troubleshooting of hardware – logic boards and liquid damage. We also do hard drives and memory (ram) upgrades, software, sales, consulting and training on-site at client's location. We also have great back-up solutions. MacMyDay, Inc. serves all size businesses with corporate contracts, educational institutions as well as individuals in the Southern California Los Angeles and surrounding areas. Our philosophy is to provide the best customer experience possible. We solve computer problems and training. We come to you! · We offer customized solutions on Mac, iPads and more… for the individual and groups. · Need help at your office? Let MacMyDay, Inc. be your Macintosh IT department. We can keep your machines and servers running at optimum levels with preventative maintenance, consult on hardware upgrades, solve your users questions and problems while saving you money. With a MacMyDay, Inc. Service Contract we will be your Help Desk and answer your questions on the phone or email and can be onsite at your location quickly to solve problems if they arise. If you already have an IT staff in place, let MacMyDay, Inc. asset them to fix your needs. · MacMyDay offers many training programs… we can tailor a training program to fit your needs, click here to visit our training page for more information.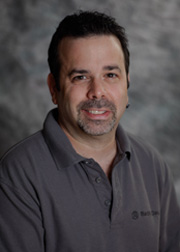 Tommy Grafman grew up in Southern California, graduated from Taft High School in the San Fernando Valley and attended Pierce College and WVOC. He majored in graphic design and is a gear/tech head too. From there he worked for Hitmakers Magazine, a weekly music trade publication and worked directly with major record labels including: Warner Bros., Columbia, Sony, Arista, RCA, MCA, Capitol and Virgin Records.  Within a short time he took over as VP/Sr. Production Director (and held that position for over a decade) responsible for all production, art, technical aspects and complete managing of the of production and editorial staff of the multi-million dollar magazine.
Tommy used his years of experience and expanded his freelance graphic design to include Apple Mac computer consulting. Some of his clients include: Randy Thomas (Premier Voice Over Announcer, Author, Producer & Coach), World famous artist Alan Aldridge, The Little Door Restaurant & Little Next Door Café  as well as other companies and individuals. And in 2004 he partnered up Todd Frank to make MacMyDay. In 2015 he formed MacMyDay, Inc.
MacMyDay MacMyDay
MacMyDay Social Media Team
Jake Grafman has a finger on the pulse of the Social Media Marketing (SMM) World. Jake helps and consults for MacMyDay on current SMM trends, updates, and photo and video shoots and editing. Some of Jake's SMM work is with TikTok, Twitter, Instagram, Linkedin, and Facebook. You can check out Jake's amazing work on various social media platforms: @thatdeafjew and has over 100K followers on Tiktok some over his videos with over 7.7 million views. 
---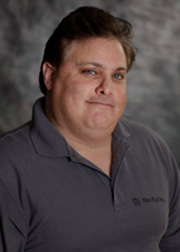 Todd Frank grew up in Southern California, graduating University High School in West Los Angeles, and attended Santa Monica College. He started working in the Mac field by taking a position as purchasing manager with a company called Dr. Mac, in Sherman Oaks, CA in 1990. He learned the business from sales, vendor relations, to being service authorized.
Todd began Apple Mac consulting in 1999 and partnered up with Fred Freed of FFI Service Center. Together they serviced The Boeing Company space and communications division in Huntington Beach, Seal Beach and Long Beach, California. On his own Todd worked with clients such as Sylvan Learning Systems, Cedars Sinai Hospital, UCLA Medical Center, and Learning Tree International as well as other business and home users. In 2004 he partnered up with Tommy Grafman to form MacMyDay.
MacMyDayMacMyDay
At MacMyDay, Inc. we have different billing rates (residential and corporate): Standard hourly rate:
 (M-F standard business hours).
Overtime hourly rate:
 (M-F after standard business hours).
Premium hourly rate:
 (Weekend, holiday, corporate rates).
Corporate
hourly rates
, contracts and flat fee bids available (Travel fees may apply). Closed on Sunday's and certain holidays.
Remote Tech Support
billed at 15-min. increments.
*All work (onsite and remote) is done by appointment only and clients must give 24-hour notice if they need to cancel. Failure of 24 hour notice will result in the client being charged a $25.00 fee.
TRAVEL FEE:
Due to the unfortunate high cost of gas, we will have to start including a travel fee for all the clients we visit. We have been holding out on doing this for some time, but it's something we have to do, effective May 16, 2022. The travel rates will be based on our location to you. Approximately five miles: $5.00, ten miles: $10.00, and so on. We know all of you understand this with the extremely high cost of gas and inflation on all of us. We are doing this, instead of us raising our service rates.
To find out our billing rates, please contact us.
Disclaimer:
MacMyDay, Inc. is an Apple Affiliate. Any purchases from Apple Online ad (or any other ads on macmyday.com) we will receive an affiliate percentage from Apple or any other advertiser. There is no extra cost to you. Thank you in advance for helping to support MacMyDay, Inc.
Payments: We accept Cash, Checks, Credit Cards, Direct bank deposits, Venmo, PayPal, Apple Pay.


All Service Payments due when services are rendered unless a previous agreement is made between the client and MacMyDay, Inc. Abandoned Property and or Storage: Customer agrees to pick-up computer or hardware and pay for service(s) rendered (or if services are declined) within thirty (30) days of service completion.  If computer is not picked up within thirty (30) days a storage fee of $1 per day will be charged in addition to the original fee. Equipment left behind, without returning our phone calls, voice-mail messages, emails and not picked up or paid for after 90 days will be considered abandoned by state law.  Hardware or material in the repair will be removed from your equipment. If computer or hardware is not picked up within ninety (90) days it will be considered abandoned, according to California state law, and equipment will become property of MacMyDay, Inc. and will be sold or recycled to recover damages and non-payment. MacMyDay, Inc. reserves the right to refuse service to anyone.
Click here for Information regarding our commitment to your privacy and the California Consumer Privacy Act (CCPA).
<br><br>
Save
Save
Save
Save
Save
Save
Save
Save
Save
Save
Save
Save
Save
Save